Forms of value

because

it all begins

joining passion and expertise

The care for all we do, our attention to detail and the predilection for quality are what distinguishes us, above all.

 

The continuous desire to innovate, the inclination for research and the eagerness to challenge ourselves are what most defines us as well, and this is reflected in each and every aspect of our world.

 

But there's more.

Indeed, there is you, our clients - sometimes our best teachers - without whom we would not be who we are.

That is why we strive to set a path of real sharing, in which dialogue, receptiveness, and attention are our keywords.

For us, even today, trust is still one of the most important values.

 

And it is exactly quality, innovation and expertise that emerge from our archive, arose also from your ideas and necessities which are what constantly invite us to always go over what we are, pursuing a never-ending challenge to transform into something concrete and tangible that sensibility, which is essentially taste and enthusiasm for beauty.
The origins
It all began in the 50s, in that time of incredible postwar rebirth,
when craftsmanship was still widespread,
while trying to keep up with a world that grew rapidly, with wealth and prosperity.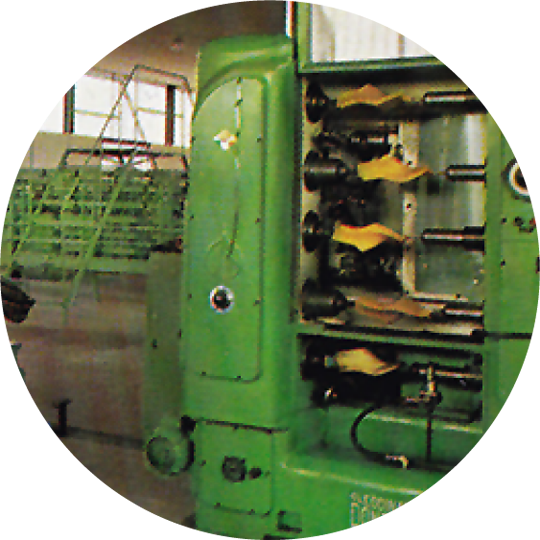 The evolution
While understanding of the trade and entrepreneurial ability came profitably alongside,
those first steps into the world are followed by many more, until the 70s and 80s when the idea itself of "business" more than that of "production" radically change.
Despite the strong pressure of a rushing market and the necessity of expanding and evolving,
we were able to preserve our soul made of people, experience, and strong will of doing - together.
Moreover, our ability to look beyond lead us into making brave decisions that throughout time proved to be valid, as it happened with the technical office in Germany and with the fully independent and thriving enterprise in Romania, both entirely addressed to the internal and European market.
Exemplary forms
because
a form is the specific interpretation of a vision,
of a project, of a function, of an object,
that is exclusive, exceptional and perfect.
Nothing is left to chance and each shape is itself a unique and special piece, exactly like each shoe it will give birth to.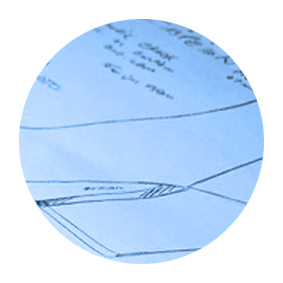 THE CREATIVE IDEA
THE STUDIO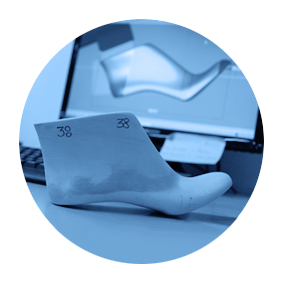 THE PROTOTYPE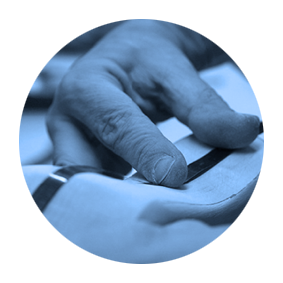 THE EVALUATION
THE MOULD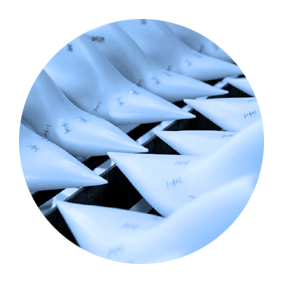 THE PRODUCTION
They can last for years or just one season,
they can remind fashion of the past that have made remarkable the style of the made in Italy,
or be completely original and innovative.
Our first commitment is that our moulds can be the perfect matrix and the authentic realization of that continuous succession of styles and trends that made great the history of footwear, as an expression of true luxury and elegance.
This is why we love to offer
a production that arises, first of all, from the deep understanding of the project that precedes it,
a technology, as advanced as is the sensibility matured in years and years of work,
a quality, extreme, sure, that does not waive the achievement of the best objectives,
and a style, which is essentially the absolute synthesis of aesthetics, technique and creativity.
But there is more…
Since we would like the best for our clients, like them for their own,
we offer the production of exclusive wooden shoetrees, because even this is a way to express, to those whom chooses to work with us,
that continuous and complete care that distinguishes us.
Forms of activity
because
each moment is precious,,
each instant is essential,
every single choice relevant.
Forms of harmony
because
places are the first form of welcoming
that we can offer to those enter into a dialogue with us.
The second is listening.
Points of reference
From our point of view, more than offices and factories, our establishments are true environments, in which production runs alongside the project, manual skill joins the technology and the vanguard merge with the tradition.
Places where the productive activity goes side by side with moments dedicated at in-depth and unique meeting with our customers, we wish that our locations are mirrors of ourselves – advanced, innovative and always ready to be transformed to meet better the needs of those who works with us.
Characterized by strong features, we wanted each one of them to express a unique identity in harmony with its territory and perfectly suited to what it requires and offers.
This is why, in Italy and abroad, we like to think that our establishments more than plant and structures, are, first of all, prospective.
Forms of creativity
because
the expression of oneself is a luxury
which is nice to indulge in.
ifaba srl
Head Office
Via Unione, 18 - 20015
Parabiago (MI), ITALY

Tel. + 39 0331 551446
Fax. + 39 0331 558298
Email maddalenabelloni@ifaba.it